Toll Free:
1-800-985-9946
International:
001-813-341-3200
Get your FREE report:
"10 things you MUST know before buying a timeshare"
Don't worry - we will not rent, trade, or release your information to any third party for any reason - ever. We respect YOUR email privacy and hate spam as much as you do.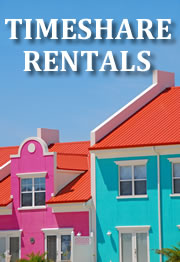 Starwood Timeshare Resales at up to 60% Off!
Timeshare Broker Sales can help you save thousands when you buy Starwood timeshare resale.
Starwood Vacation Ownership (SVO) is one of the most prestigious names in timeshare. Starwood provides access to more than 850 distinguished Westin and Sheraton resorts in more than 80 countries; as well as exclusive access to the breathtaking Harborside Resort at Atlantis.
Starwood vacation properties are sold as deeded timeshare interests. This means owners have their choice of fixed or floating ownership. Additionally, Starwood timeshare owners are afforded a certain number of StarOptions points which can be banked, exchanged and used to travel within Starwood's network of hundreds of exclusive resorts.
Travel the Globe with Starwood
Best of all, Starwood timeshares are incredibly flexible. Timeshare ownership with a Starwood resort provides owners with easy access to a vast network of Starwood Vacation Ownership resorts; while Starwood's affiliation with Interval International means Starwood timeshare owners have access to II's more than 2,000 resort destinations worldwide.
Choose Timeshare Broker Sales to Save Thousands
Timeshare Broker Sales is a licensed REALTOR® and a BBB Accredited Business. We are timeshare resale and rental specialists and experts on Starwood Vacation Ownership resales. Contact us today Toll Free at 800-985-9946, with any questions or to buy timeshare at this deluxe resort, and see what our clients are raving about!
| ID | Resort Name | Bed/Bath | Usage Type | Season | Points | Listing Price | Comments | Details |
| --- | --- | --- | --- | --- | --- | --- | --- | --- |
| s10396 | Westin Ka'anapali Ocean Resort Villas | 2/2 | Annual | Platinum | 148,100 StarOptions | $17000 | 2Bed/2Bath South Tower, Platinum season with Annual Usage and 2022 start. 148,100 StarOptions. Call Diane for details. | |
| s10336 | Westin Ka'anapali Ocean Resort Villas North | 2/2 | Biennial Odd | Platinum Plus | 176700 StarOptions | $10500 | 2 Bed/2 Bath Oceanfront Platinum Plus, available every ODD year beginning 2021 in newer North Tower. StarOptions transfer with sale Very popular so don't delay. Call Diane for details today. | |
| s10196 | Westin Ka'anapali Ocean Resort Villas North | 2/2 | Biennial Even | Platinum | 148,100 StarOptions | $7750 | 2 Bed/2 Bath Ocean View, Platinum season, EOY EVEN year. Confirmed 2020 Reservation for July 4-11 (Sat-Sat). Priced to sell, so call Diane today for details! | |
| s10143 | Sheraton Mountain Vista | 2/2 | Annual | Platinum | | $8,000 | Excellent buy! Platinum ski season annual usage! 2BD/2BA, lockoff unit. Ski every winter in the Rocky Mountains! Contact us today to purchase. . . | |
| s10142 | Sheraton Mountain Vista | 2/2 | Biennial Odd | | | $6,000 | Christmas week 51! Biennial odd year usage fixed week 51, 2BD/2BA, platinum season. Confirmed reservation for December 20-27,2019, Friday check-in available for buyers usage. Reservation to transfer to buyer at closing with reimbursement to seller for the 2019 MF's and taxes. Don't miss this opportunity to spend the holiday skiing! Contact us today to purchase. . . . | |
| s10107 | Westin Ka'anapali Ocean Resort Villas North | 2/2 | Annual | Platinum | 176,700 Star Options | $25,000 | Oceanfront unit, 176,700 StarOptions, 2BD/2BA Platinum Season, annual usage. Contact us today for details. . . . | |
| s10106 | Westin Ka'anapali Ocean Resort Villas North | 2/2 | Biennial Odd | Platinum | 176,700 Star Options | $15,900 | Westin North Tower Ocean Front Platinum Season on world famous Ka'anapali Beach in Maui, 2BD/2BA, Every Odd Year starting in 2021. Excellent buy! Contact us today for details. . . . | |